Free Books at the Gateway Gallery Learning Lab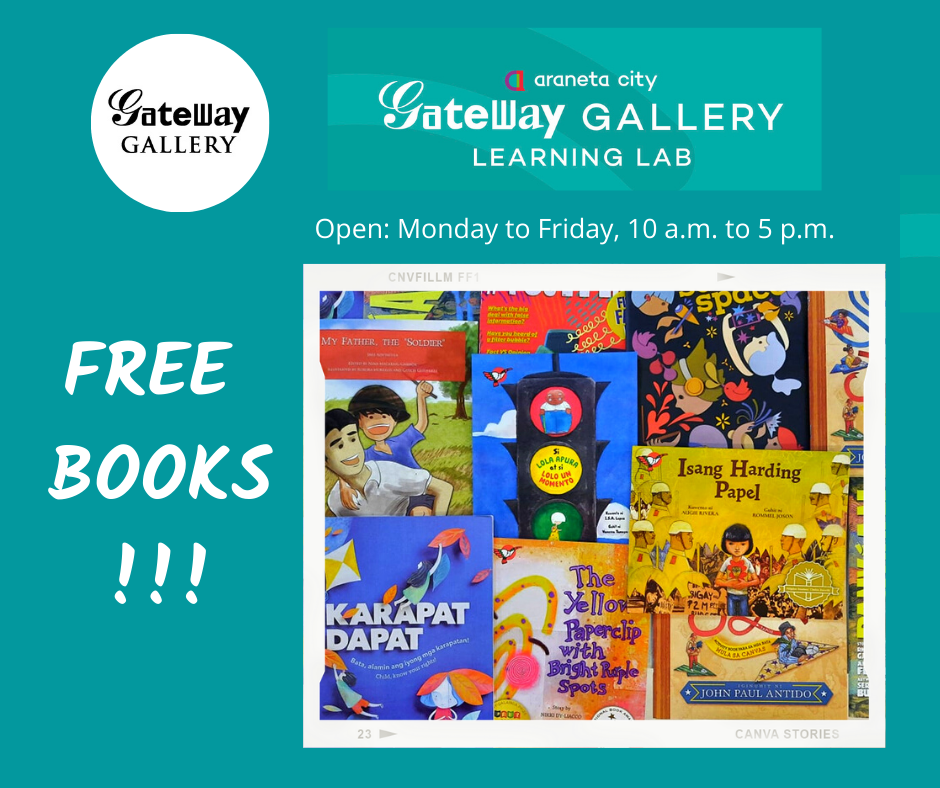 J. Amado Araneta Foundation supports the Department of Education and the Quezon City local schools' teachers and learners in their distance learning during this new normal. The Gateway Gallery in Araneta City has been converted into a Learning Lab for those in need of a quiet and sanitized learning space with internet connection.
If you are a teacher, a student, a worker-from-home, an entrepreneur, or someone who needs a quiet place with stable internet, the Learning Lab is your place to be. And now, there is one compelling reason to go to Gateway Gallery Learning Lab: free books!
Head on to the 5th Level of Gateway Tower and spend your study and working time there. Our friends from CANVAS – Center for Art, New Ventures & Sustainable Development, worked with Gateway Gallery and JAAF in making staying at the Learning Lab much more worthwhile.
Book & reserve a slot now by calling 632-8588 4000 local 8300, or send a message to Gateway Gallery via the social media.