Gateway Gallery is 6!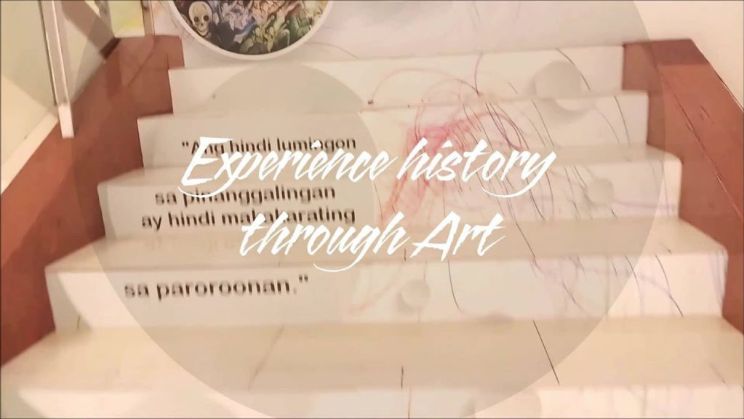 Gateway Gallery marked its 6th year last November 2020. History unfolded in November 2014 for the J. Amado Araneta Foundation-managed Museum. Since then, it has been visited by close to 250,000 guests – from VIPs to artists, political and historical figures, art wannabes, culture enthusiasts, educators and students. It is undoubtedly very young but already firmly rooted to the art and culture ground in the country.
Six years went by quickly for Gateway Gallery, with efforts put into forming its foundation and molding its identity. With a vision to become one of the leading and popular museums in the country through dynamic and responsive programs, Gateway Gallery successfully initiated programs that catered to its special audience. It has formed partnerships, established linkages with relevant groups, forged alliances with institutions, in order to be of service to its target audience, strengthening its muscles as a result. As the art and culture soul of Araneta City, visitors to the Museum find and reflect on the Filipino identity and essence through exhibits and events., Gateway Gallery completes the Araneta City lifestyle experience of world-class shopping, dining, and entertainment.
Gateway Gallery launched programs that engages its audience. It is known for its continuing programs on museum docents (Museum Guide Program), storytelling (Kuwentuhang Adarna sa Gateway Gallery), cultural shows (Bravo Weekend!), seasonal film screenings (Sineng Malaya), art workshops (Artsy Workshops), free guided tours on weekends (History Hour), talks and lectures (Proyekto Live), reading and games (Liwanag Reading Corner), augmented reality (SiningSaysay AR), museum mobile app (Pocket Museum), mobile exhibit (SiningSaysay Traveling Exhibit), publication (SiningSaya), and culture-themed webinars (KulturaSerye Webinars).
At present, Gateway Gallery is the art home of the Filipino Portrait Artists Guild, Inc., Philippine Pastel Artists, Portrait Artists Society of the Philippines, Adarna House, and Proyekto. It also worked in partnership with a myriad of organizations and worked with artists, designers, historians, scholars, teachers, and curators in projects that benefit and inspire museum-goers.
Gateway Gallery's art collection also grew in size and value through the years. It now boasts of close to a hundred artworks from Filipino artists. In addition, it has, at its exhibition space, the 30 large history paintings of the SiningSaysay History in Art as its permanent exhibit. The intrinsic value of these artworks is priceless as they contribute significantly to the quality of life of the people who see them; true manifestations of the artistic expressions of their creators, and the inspiration they engender among the viewers.
Truly, it has been a meaningful 6 years. Gateway Gallery looks back with fondness to all the events it had mounted, and the relationships formed and sustained. Your Museum of choice looks forward to the next six years with confidence, clarity, and excitement as it continues and refine its vision, mission, and programs to remain to be your art sanctuary, and for the purpose of nation-building, in general.