JAAF Relaunches YO!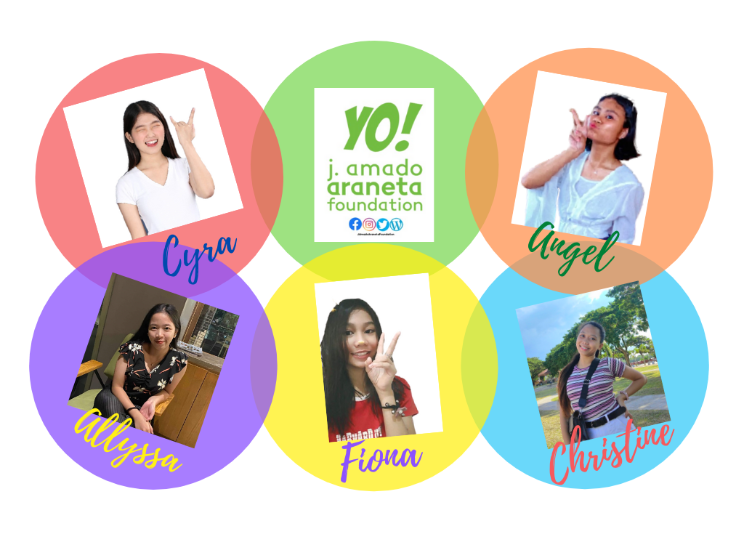 J. Amado Araneta Foundation, the social development arm of the Araneta Group, has recently relaunched a more dynamic JAAF Youth Opines. YO V2.0 introduces two more aspiring writers to join the pool of 3, making it an energetic team of 5 young lady writers.
When JAAF YO was launched in July 2020, the Facebook, Instagram and Twitter pages of JAAF became more vibrant. The weekends were never the same, with the whiff of fresh air added to its social media domains. The promising contributor-writers are all scholars of the Foundation.
Christine Kaye Landero from Bago, Negros Occidental is a freshman at Carlos Hilado Memorial State College in Talisay City, taking up Bachelor of Secondary Education Major in English. She wants to be part of YO to share her talent in writing with the youth of today.
Nineteen-year-old Allyssa Mateo studies BS Psychology at Adamson University. She is a freshman college student. Allyssa is passionate about the youth who are conquering today's struggles.
Christine and Allyssa join Cyra Mae Colangoy, Angelika Del Carmen, and Fiona Eunice T. Gatchalian as regular YO contributors. Cyra from Antipolo City sees writing for YO as an opportunity for her to empower the youth, and be an advocate of continuous pedagogy to encourage students to learn. Angel,19, writes because someone out there needs to be reminded about a lot of things in life. Fiona, the youngest at 14, shares her opinions and ideas about the happenings around, and considers it as her modest contribution.
Together these 5 will continue to add more colors to the JAAF social media pages on Saturdays and Mondays with JAAF YO V2.0