JAAF and Araneta Group Reopen Araneta Coliseum for Mega COVID Vaccination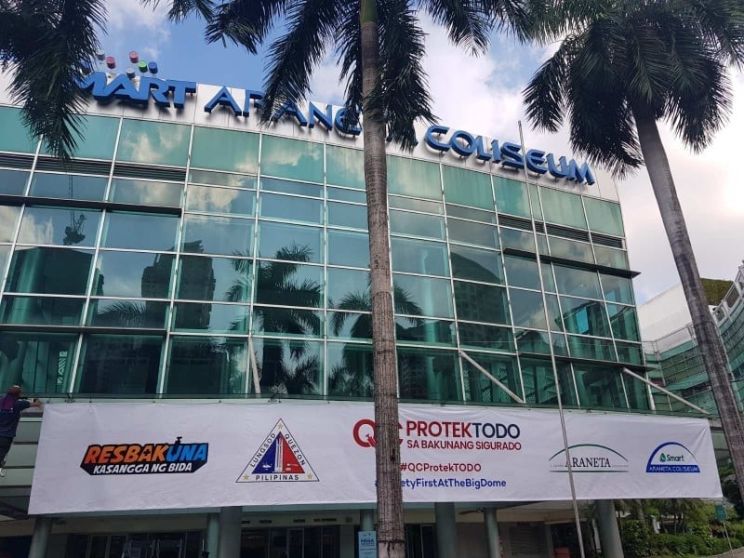 The rollout of COVID-19 vaccination in Quezon City continues at the Smart Araneta Coliseum.
The local government resumes the distribution of the first vaccine dosage at the Big Dome. From June 16 to 20, it was opened to residents up to priority group A4 (frontliners in essential sectors, including uniformed personnel) who are registered via EZConsult.
Meanwhile, the initial batch of second dosage for A1 (medical frontliners), A2 (senior citizens), and A3 (people with comorbidity) priority groups are to be dispensed in Araneta City's mega vaccination site from June 21 to 26.
The Araneta Group, through the arrangements of J. Amado Araneta Foundation (JAAF), has allowed the city government to use the coliseum for free to assist in the faster rollout of COVID-19 vaccines.
"As the public sector expands its vaccination coverage, we are happy to continue assisting them in the fight against the COVID-19 pandemic. We are one with the government in strengthening the public's defense against the lethal virus, and in mitigating the pandemic's impacts to the communities we serve," according to Diane Romero, JAAF Executive Director.
Apart from the free jab, vaccinees will also get other treats in Araneta City. They simply have to show their vaccination card at the Gateway Mall concierge to claim freebies which include face masks and other essentials. Other stores in Araneta City will also offer promos and discounts to vaccinees.
Up to 3,000 COVID shots per day were delivered during the initial round of inoculation at the Smart Araneta Coliseum from May 15 to 29. The Araneta Group provided additional safety in the facility by installing adequate filters and fan systems for proper ventilation.
Through JAAF, the Araneta Group also partnered with the city government in giving free RT-PCR tests for the general public, and with the Philippine Red Cross for the free use of the Araneta City BusPort as a drive-thru saliva test site.
Since the pandemic hit the country last year, the Araneta Group has put in place safety protocols to keep its businesses safe for its employees and customers with its slogan "Safety First at the City of Firsts".