JAAF Donates to QC Public Library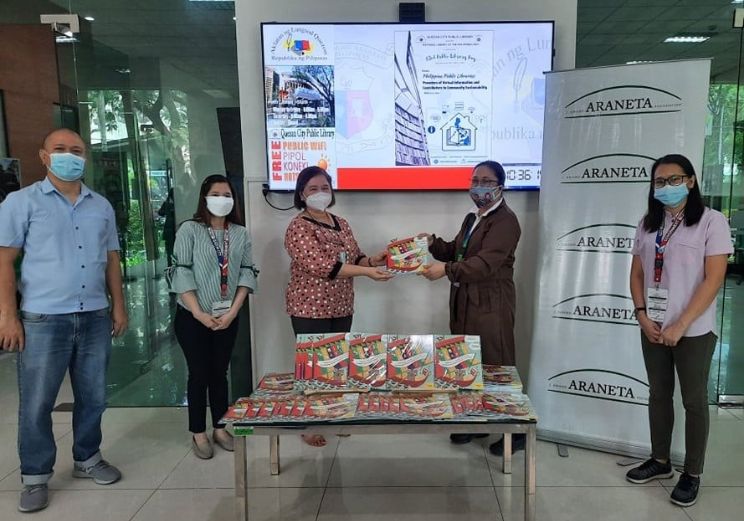 In celebration of the International Museum Day 2021 last 18 May, JAAF and Gateway Gallery donated books to the Quezon City Public Library. There were 60 copies of SiningSaya that were turned over, which was led by Ms. Helen Valenzuela, Gallery Officer.

The JAAF-published book is made especially for children, based on SiningSaysay Philippine History in Art, the flagship exhibit at Gateway Gallery. SiningSaysay retells the story of the Philippines in thirty monumental paintings from Philippine prehistory to the Contemporary Period. it is a visual journey of the dramatic journey of the young republic as it finds and grapples its way towards a progressive and equitable society. It is a joint undertaking of the University of the Philippines Office of the President (UPOP), UPAA – University of the Philippines Alumni Association, and Araneta City.

Photo during the book turnover shows (from left) Librarian III for Education & Recreational Section Alistair Troy Lacsamana, Cherry Ann Taruc, Technical Section Head, Mariza G. Chico, OIC-Quezon City Public Library, Helen, and Ma. Victoria Manuel, Technical Section Librarian.