PPES for QC Frontliners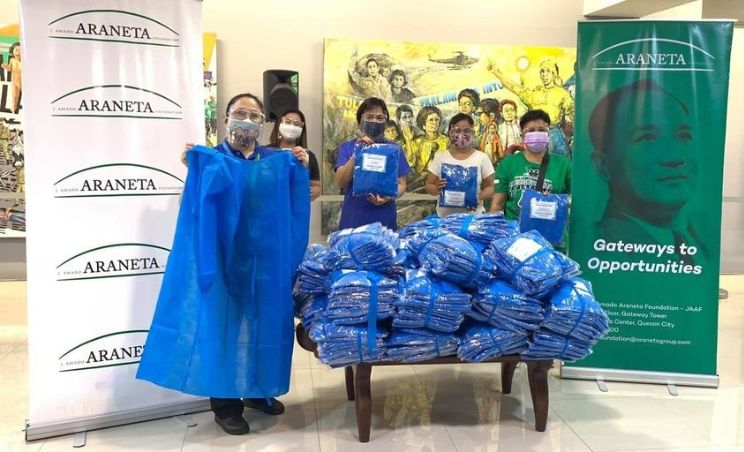 J. Amado Araneta Foundation received its PPE orders last 5 April 2021, sewn by the Quezon City Sewers Producers Cooperative. The organized sewing communities of Barangays Greater Lagro and Sto. Cristo, led by President Rayda Tumaliuan, fulfilled JAAF's orders and delivered partially earlier today.
The PPEs were then turned over to the QC District III Health Office, under Dra. Marizel Wong. Pharmacist Claire Fapugal, Dorothy Makalintal and Edna Valenzuela received JAAF's donations, on behalf of District III health frontliners.
Bayang Hinabi is a community development program of JAAF, in partnership with DTI National Capital Regional Office, SPARK Philippines, and the QC Small Business and Cooperatives Development Promotions Office.