JAAF SUPPORTS PWD COMMUNITY for CLEAN HANDS PROJECT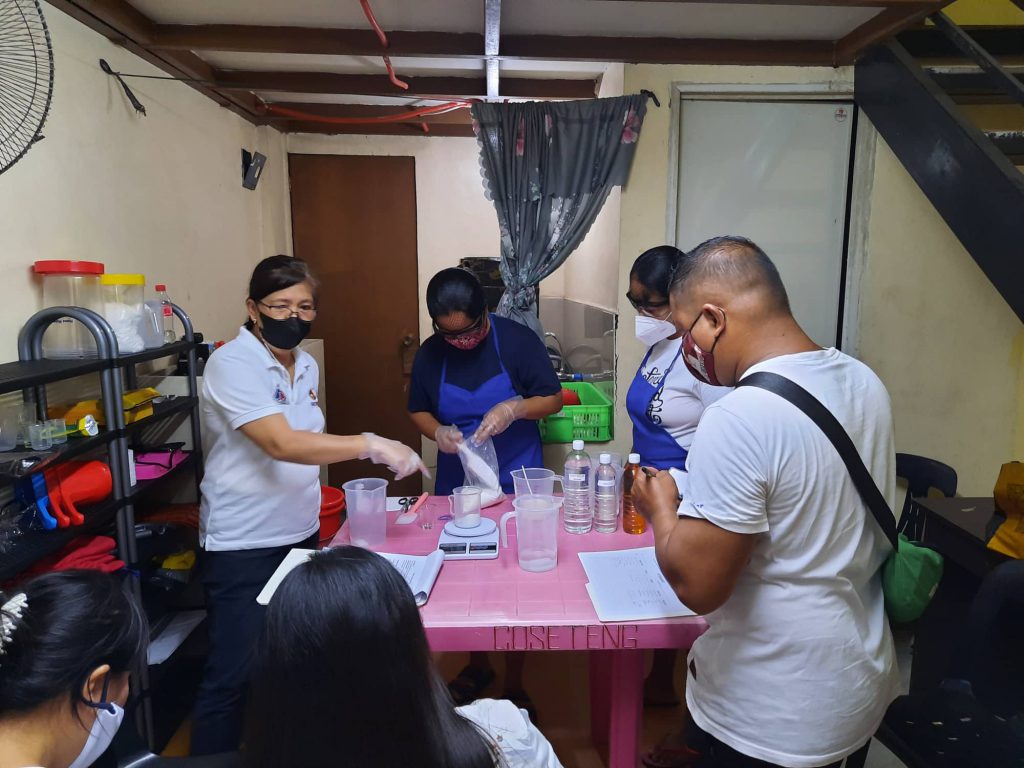 The Gawad Kalinga – Munting Pamayanan is the community chosen by JAAF for its Clean Hands Project. The Foundation launched the concept of turning waste soap into new bar soap to give livelihood opportunities through repurposing waste materials.
Ten individuals from the PWD community of Gawad Kalinga in Luzon, Munting Pamayanan, were trained yesterday on soap-making. Conducted by the Quezon City Small Business and Cooperatives Development and Promotions Office, they will eventually supply JAAF with bar soaps to be donated to public schools' handwashing stations.
Rodel is 36 yrs. old, married, with an orthopedic disability. His family lives in Munting Pamayanan. He used to work as a caretaker in a dormitory in Cainta. Due to pandemic, the dormitory closed, leaving Rodel jobless. He enlisted for the soap-making training, thinking this could be his new source of livelihood. His willingness to learn new skills and embrace new knowledge while the economy is down will put Rodel and his other batchmates into the road to economic recovery.
Clean Hands Project is a partnership project of JAAF with Novotel Manila Araneta City, Quezon City Small Business Development and Promotion Office (QC-SBCDPO), and the Office of Mayor – Quezon City Government. The Project aims to enable hygiene by providing access to soap, while at the same time support communities. It also helps the Hotel reduce their waste.
For scrap soap donations, you may reach out to Ms. Nina de Jesus of QC-SBCDPO.
#CleanHands
#JAAFCommunityDevelopment
#JAAFXCommunities