JAAF, UI VISIT QC MAYOR BELMONTE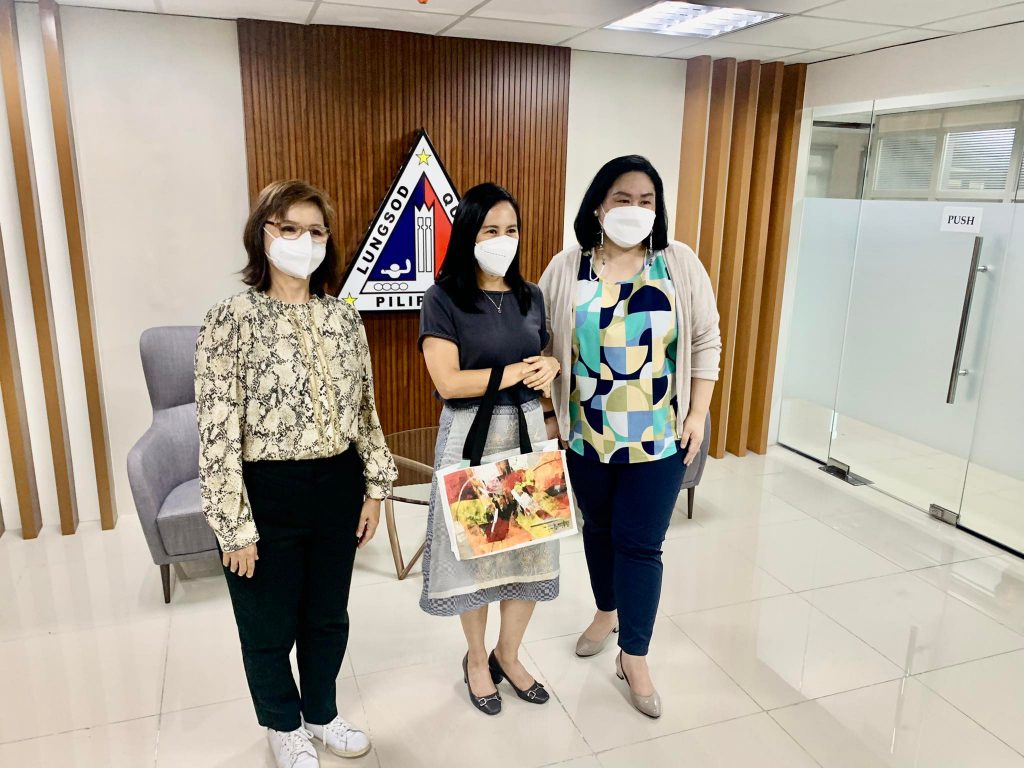 J. Amado Araneta Foundation and Uniprom, Inc. paid a courtesy call to Quezon City Mayor Joy Belmonte earlier today. JAAF Executive Director, Diane Romero and UI President, Irene Jose, talked to the Head of the City to discuss the Araneta Group's COVID-19 Response.
Last 28 June, the Araneta Group through JAAF donated 5,000 full doses of Moderna Vaccines to Quezon City as one of the efforts of the Company to support the local health initiatives. These are all part of the Company's efforts to curb the spread of COVID-19, and it starts with the Araneta City community.
Since May 2021, the Araneta City have served as mega-vaccination sites for the QC-LGU and DOH, with close to 300,000 jabs administered to date. The venues included the Araneta Coliseum and New Frontier Theater. Parallel to this, private vaccination efforts were done by JAAF for the Group's employees and dependents, with about 10,000 jabs completed.
"JAAF has always been taking an active role in helping the communities in Quezon City. This includes health efforts. The Araneta Group is thankful for the support of local government of Quezon City in this endeavor. We continue serving the people as we do our part to in the road to COVID-19 recovery," Diane Romero said.